Description
Efficient & Easy To Use:
Besides being aesthetically pleasant with its modern and slick design, Minipresso contains an ingenious core, the semi-automatic piston.
Unlock it from its carrying position and press it at will to control the amount of extracted coffee.
Average pressure: 116 PSI / 8 BARS
Convenient & Evolutive:

It doesn't require compressed air, N2O cartridges or electricity for its operation. Hand operated, you are free to prepare coffee drinks that you love. Different water tanks capacity are available so you can enjoy multiple espresso types, going from ristretto to caffè lungo.
Instructions: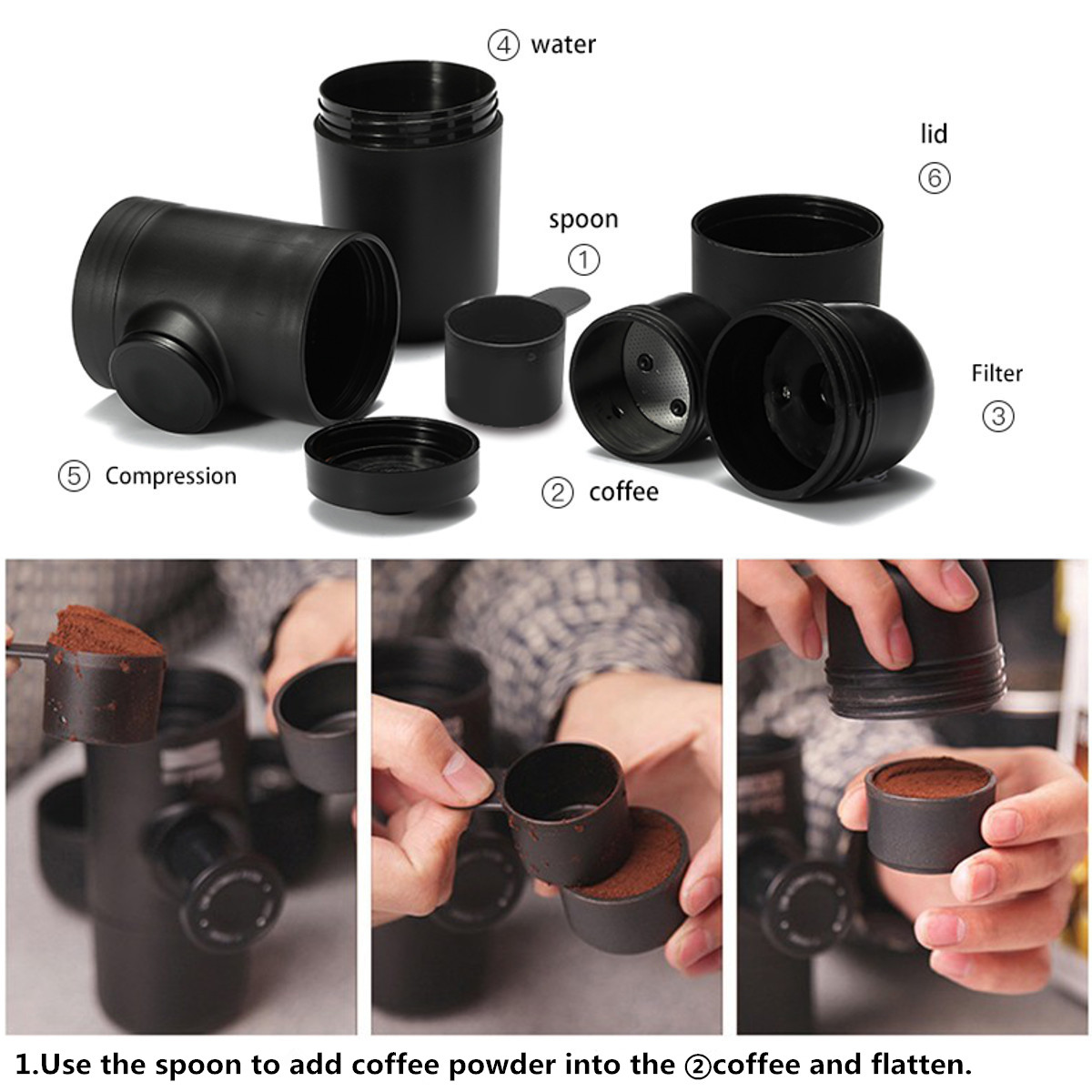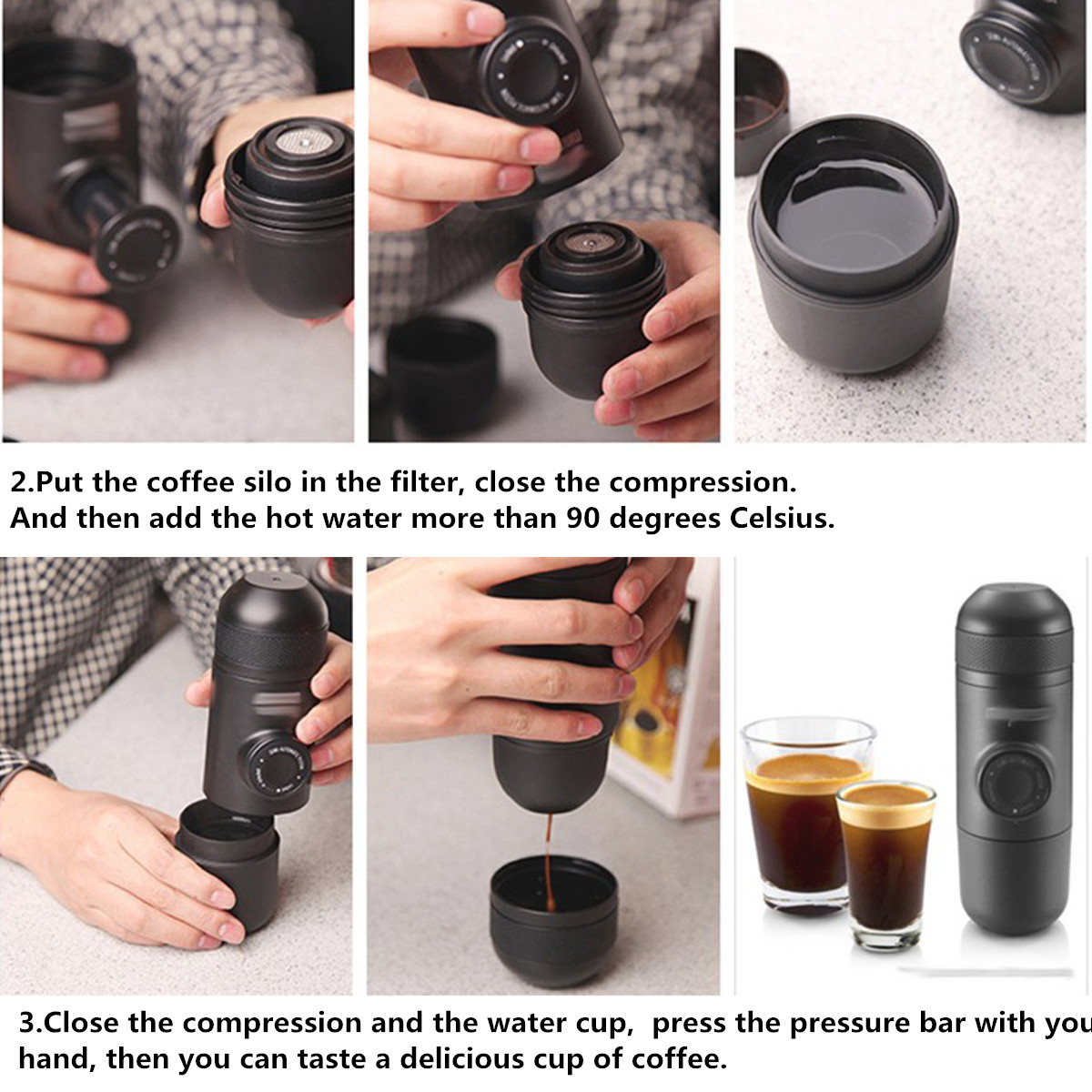 After opening becomes five containers.
1. Black teaspoon full of freshly ground coffee powder, orange bird took cover, upside down.
2. Take away the black color orange spoon into the coffee machine.
3. The middle of the coffee machine cover.
4. The coffee machine on the bottom of that section pour hot water (above 90 degrees is best) and in the middle with tightly.
5. Open compression rod, hand pressed several times, 
The more times by air pressure hot water through the coffee powder out, the pressure of the weak coffee.
Expresso cup fresh mellow so complete it!
Pressing 13 times: Ristretto (super concentrated)
Pressing 18 times: Expresso (espresso)
Pressing 28 times: Double Expresso (double espresso)
In addition, water + Expresso = American
Specification:
Size: 17 x 8cm
Weight: 400g
Espresso Maker: 8bar
Amount Of Powder: 7g
Water Capacity: 70mL
Package Included:
1 x Portable Coffee Maker
Payment & Security
Your payment information is processed securely. We do not store credit card details nor have access to your credit card information.